I woke up to rain, not just the mist that I had yesterday but real rain!  By the time that I got to Bentsen State Park, it had stopped and all there was was 100% humidity.  I decided to bypass the Black-vented Oriole and go straight for the Gray Flycatcher.  I walked back there and could not find it. A lady in bright orange hat and coat said that she saw it, and then a gentleman who had seen it a number of times in Mexico said that he saw it on the opposite side of the area, and maybe they did but I didn't.  Good thing I saw it yesterday!  Anyways,  I headed out of the park and took some pictures of the birds at the feeders on the way,  The office had been closed when I walked into the park and so I went in to pay and got talked into paying for a year pass for the Texas State Park system.  $60 for all of the state parks will probably be a break even point, but at least the money will go to good use.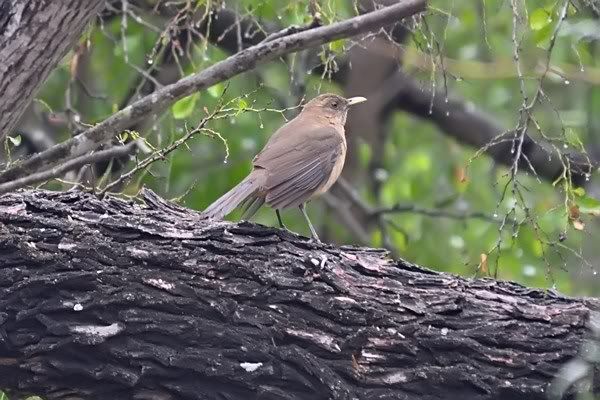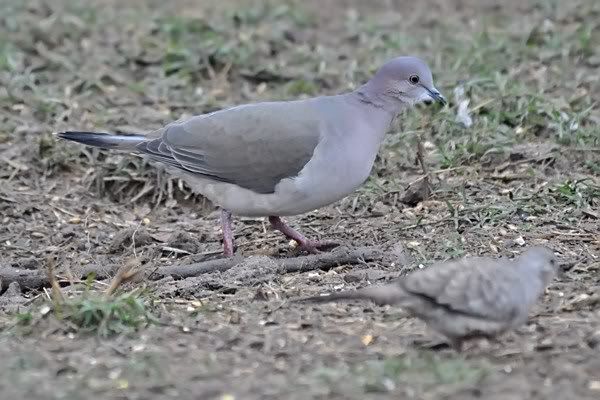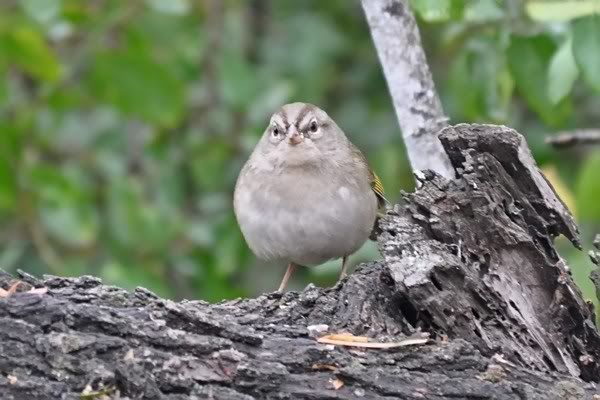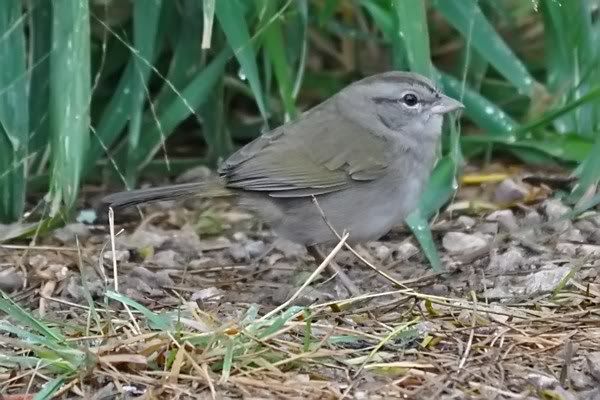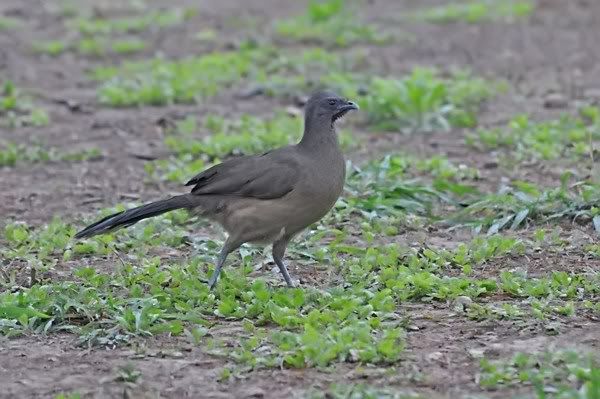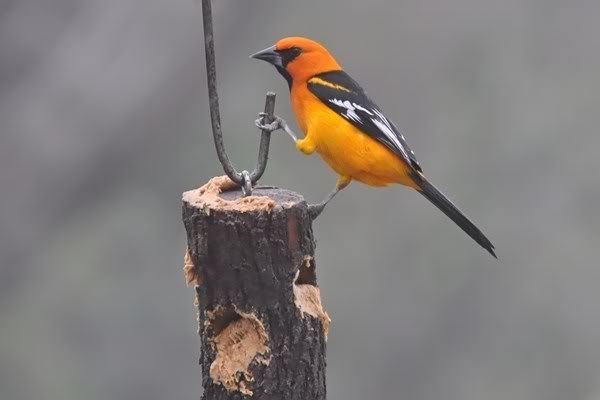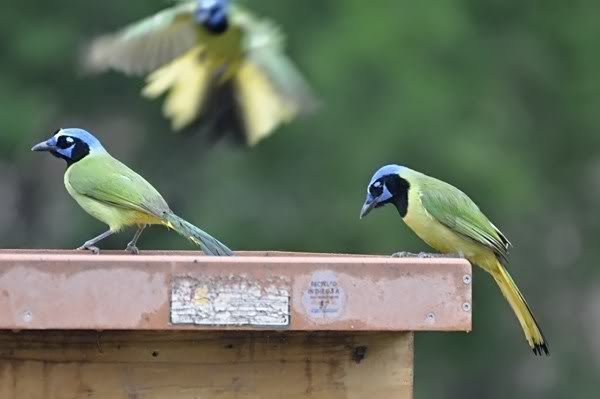 I headed to the cemetery and spent a couple of hours scouring the area, but again no luck.  The Greater Peewee hadn't been seen in two days.  I decided to drive to Allen Williams home to see the Crimson Collared Grosbeak, but I had transposed his phone number and kept getting some girls voicemail. It was raining and I did get a Curve-billed Thrasher but no luck there either.
So I decide to try for the White-throated Thrush again.  I spent a couple hours there and the rain really started to come down.  I had left my camera in the car and had gone to a location that the Thrush had been seen earlier that morning but couldn't find it.  The gentleman that was at Bentsen sat at the feeder with me for most of the time but eventually we both gave up.  I had a long drive home and he was going to come back tomorrow.  I wouldn't be so lucky.
I headed to the location of the Mountain Plovers in the driving rain.  I got to the road that they were supposed to be on and it was not a road but instead a river with a muddy bottom.  I parked my car, put my new Muckers on and took my scope and binoculars and hiked in the pouring rain about 2 miles down the road towards a point where the moutain plovers were being seen regularly.  I get close to that point and two birds fly away from me.  I pulled my fogged binoculars to my eyes and saw a couple of shorebird types flying away.  I then took out the scope and began scanning the plowed fields and found a couple more Plovers that sat still for me to get a good look.  I had my good look and did my Chevy Chase impression at the Grand Canyon and started the trek back to my car, which I couldn't even see!.  I was really getting a workout walking through the water and the mud that would cover the top of my boots on each step.  Wouldn't you know it, when I got within a hundred yards of the car, I had two more Mountain Plovers right in front of me. I could have skipped the hour and a half hike if I had seen them on the way in.  I got to the car and basically stripped out of my sopping wet clothes and left them in the car.  I put on dry clothes that got wet before I could get into the car and I started the 7 hour trip back home.  It wasn't so bad, at least I could listen to the football games on the radio.
So, my trip didn't net me very good pictures of my lifer birds, but I did see 6 lifers, two of which were totally unexpected.  I did miss 3 big birds that are still being seen a week later, but I don't see driving down there again for a while.
Share on Facebook